The button below was submitted to by Michael Davis, who tell us that it was made for the Fraternal Order of Police, specifically for 2012 Mini Convention attendees.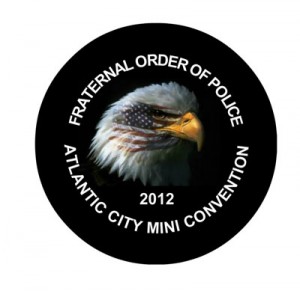 Have a fun, exciting, interesting button you want to share? Submit it here!
And if you need a place to go design some buttons, do so over at the Build-a-Button Online Design Center.
Brighid Brown – Director of Blogging and All Things Cool at ABM