Hey Button Makers! I have exciting news to report about our new website. Did you know you can now post a product review directly to the website? To get you started, everyone can earn 250 free ABM Reward Points until the end of the month!

Reviews are helpful for a number of reasons. The most obvious being they can help a newcomer determine what will best fit their needs. We'd love for you to share your thoughts and opinions for those new to button making and who need help choosing the right product. Simply choose one of our products and let the world know what you think!
But, perhaps even though you love our products, you just aren't the type to post reviews. Well let us sweeten the Review Pot. If you'll post a review on the website we will add 250 reward points to your online account. You may choose to review more than one product on the website (that would be awesome) however reward points for product reviews are only earned once per account.
You know about the My ABM Rewards Program, right? It is simple, earn Reward Points on everything you buy (and your first review) and redeem those points for anything on our website.
So know you know, you have nothing to lose and money to gain!
Until next time, Happy Button Making!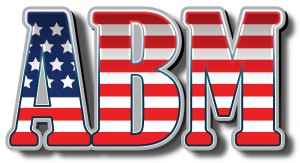 By Brighid Brown, Director of Blogging and All Things Cool at ABM