Hey Button makers. Earlier this month I dedicated and entire post to 5 Things to know about Ceramic Magnets. Anybody remember? Of course you do – I knew you would! What better way to wrap up our March Magnets Series than to share "5 Things to know about Peel & Stick Magnets"?
1. Our Peel & Stick Magnets are available in a wide variety of sizes to fit most any need – as small as 1" all the way to 3.5". Great for posting a picture of your little soccer star or favorite band on the refrigerator.
2. 1" magnet sets work beautifully with our stylish Magneta Snap Pendants.
3. Super strong adhesive ensures that once the magnet is in place, it's not coming off.
4. Each Peel & Stick Magnet is size specific (unlike some others on the market).
5. 1" magnets fit snugly inside a collet; 1.25", 1.5" & 1.75" have thicker magnets which fit nicely on unpinned backs and 2.25", 3" & 3.5" magnets are flexible and adhere securely to a flat back button.
So there you have it. We hope you've enjoyed this month of March Magnets as much as we have.
Until next time, Happy Button Making!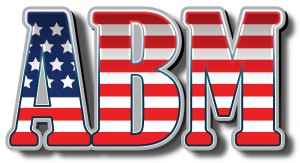 By Brighid Brown, Director of Blogging and All Things Cool at ABM