Here at ABM Headquarters, we love the month of March. Not only because winter is almost over but because it also signifies the start of March Madness, the annual NCAA men's basketball tournament.
Every year we like to do our own hat tip to the tournament and begin our own March Magnets!  This year we are doing a blog series on the different types of button making magnets we offer and how you can use them.
So without further adieu I would like to bring out the strongest magnet we have in our button making arsenal. May I introduce to you…the Ceramic Magnet!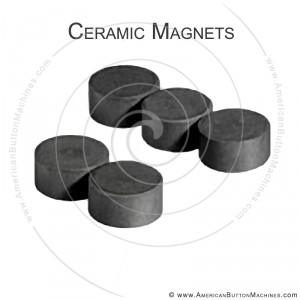 So why are ceramics so praiseworthy?
1. Our ceramic magnets are super strong; measuring 5 on the gauss scale.
2. Ceramic magnets are magnetized all the way around so no need for glue or adhesive.

3. Ceramic magnets have a variety of uses.  Add one to a pinned back button & suddenly it's a refrigerator magnet.  Use it as an inexpensive mag-tag to avoid putting a hole in your clothes.  Need a two-sided button?  Place one between the back sides of two buttons and you're all set.

4. Our ceramic magnets are perfectly sized to fit in the back of industry standard 1" buttons & are great for use with a Magneta Snap Pendant.
5. Ceramic magnets can be purchased as a stand-alone item or as part of a 1" ceramic magnet set.
No matter if you are using them for making buttons or on a craft project at home, I think you will agree that our All Star ceramic magnets are incredibly attractive!
Until next time, Happy Button Making!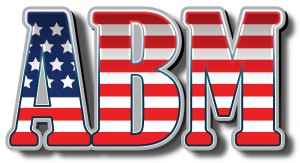 By Brighid Brown, Director of Blogging and All Things Cool at ABM